Nancy Andrefsky
Chief Financial Officer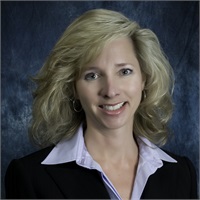 Nancy Andrefsky is the Chief Financial Officer of Stratos Wealth Partners, Ltd. and has been with the firm since its inception. She is responsible for the finance and commissions departments. Nancy focuses on financial analysis and forecasting in order maximize Stratos' rate of growth.
Nancy began her career with Ernst & Young in Philadelphia, Pennsylvania as an independent auditor. As a senior accountant at Ernst & Young, her clients included several Fortune 500 corporations. She then joined Bell Atlantic Corporation where she was a controller for several of their non-regulated subsidiaries. Once Nancy left Bell Atlantic, she served as a treasurer for several non-profit organizations.
Nancy earned a Bachelor of Arts degree with a major in Accounting from Franklin & Marshall College where she received the Wall Street Journal Award in Finance. She resides in Hudson, Ohio with her husband and their four children. Office: 252-216-2009
Fax: 919-461-8080
2522 S Croatan Hwy, Suite 2E, Nags Head, NC 27959
Email: dcampbell@stratoswa.com
Investment advice offered through Stratos Wealth Partners, Ltd., a SEC registered investment advisor.