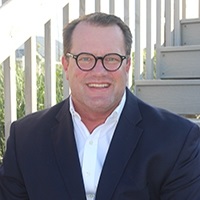 Dick Campbell



Wealth Advisor
(252) 216-2009
[email protected]
Dick Campbell has been a business owner and entrepreneur for over 25 years. He joined Stratos Wealth Advisors in 2016, and runs an office on the Outer Banks of North Carolina where he has established his independent wealth management business since 2009. Dick's experience in coordinating a team of investment professionals serves both his private wealth management clients as well as his corporate 401(k) and pension plans for small to large businesses.
He earned his Bachelor of Arts in Economics from Randolph Macon College.  He remains active in Billfish tournaments around the globe.
Dick is an active member of St. Andrews Episcopal Church, the North Banks Rotary, the Outer Banks Chamber of Commerce, the Outer Banks Babe Ruth Board of Directors and perennially coaches baseball.  He and his wife, Tracey stay busy with their triplet sons, Joe, John and Chance.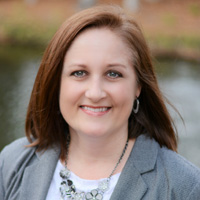 Erin Connor



Operations Manager
(919) 249-6736
[email protected]
Erin Connor has been helping clients for over 20 years. She started working with Dick Campbell in 2014 and has enjoyed the experience of getting to know his clients. In her role as Operations Manager, she has focused on client relations and investment account maintenance.
She earned her Bachelor of Arts in Business Management from Brigham Young University-Idaho. She has worked in the financial industry since 2014 but began developing her skills by running a daycare for over 10 years and by managing a family business. She is very involved in community service with the Church of Jesus Christ of Latter-day Saints. She has led multiple large-scale food and clothing drives to provide goods for various non-profit organizations.
Erin and her husband, Brad, have three sons and stay busy enjoying their family. She finds the most joy when spending time with her family, but also enjoys exercising, baking, teaching, and volunteering in the community.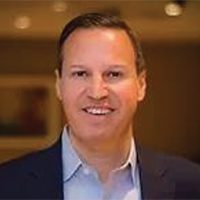 Jeffrey Concepcion



Founder & CEO
Jeffrey Concepcion is the Founder and CEO of Stratos Wealth Partners and host of The Evolving Advisor podcast. Jeff started Stratos in Febuary of 2009 with the intention of creating an organization to fulfill a need…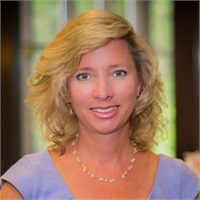 Nancy Andrefsky



Chief Financial Officer
Nancy Andrefsky is the Chief Financial Officer of Stratos Wealth Partners, Ltd. and has been with Stratos since its inception. Nancy is a member of Stratos' Executive Committee and in her role as CFO she is responsible for….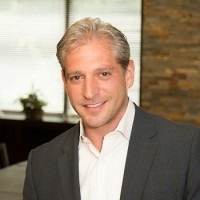 Dan Jacoby



Chief Investment Officer
Daniel Jacoby is the Chief Investment Officer, and a Founding Partner of Stratos Wealth Partners, an Advisor run organization that specializes in the practice and execution of financial planning and implementation services… Office: 252-216-2009
Fax: 919-461-8080
2522 S Croatan Hwy, Suite 2E
Nags Head, NC 27959
Email: [email protected]
Investment advice offered through Stratos Wealth Partners, Ltd. a Registered Investment Advisor. Investment advisory services are offered through Stratos Wealth Partners, Ltd., a Registered Investment Advisor located in Beachwood, Ohio. [www.stratoswealthpartners.com]. More information regarding Stratos may be found at www.stratoswealthpartners.com. Registration with the SEC does not imply a certain level of skill or training. Public information concerning Stratos Wealth Partners is available at https://www.adviserinfo.sec.gov. A copy of the Stratos' current written disclosure Brochure discussing our advisory services and fees continues to remain available upon request and/or on this web site at www.stratoswealthpartners.com. Stratos may only transact business in those states in which it is registered or qualifies for an exemption or exclusion from registration requirements. Stratos' web site is limited to the dissemination of general information pertaining to its advisory services, together with access to additional investment-related information, publications, and links. Accordingly, the publication of Stratos's web site on the Internet should not be construed by any consumer and/or prospective client as Stratos' solicitation to effect, or attempt to effect transactions in securities, or the rendering of personalized investment advice for compensation, over the Internet. Any subsequent, direct communication by Stratos with a prospective client shall be conducted by a representative that is either registered or qualifies for an exemption or exclusion from registration in the state where the prospective client resides. A copy of Stratos' current written disclosure Brochure discussing Stratos business operations, services, and fees is available from Stratos upon written request. Stratos does not make any representations or warranties as to the accuracy, timeliness, suitability, completeness, or relevance of any information prepared by any unaffiliated third-party, whether linked to Stratos' web site or incorporated herein, and takes no responsibility therefore. All such information is provided solely for convenience purposes only and all users thereof should be guided accordingly. Information presented on this site is for informational purposes only and does not intend to make an offer or solicitation for the sale or purchase of any product or security. Investments involve risk and unless otherwise stated, are not guaranteed. Be sure to first consult with a qualified financial advisor and/or tax professional before implementing any strategy discussed here. When you link to any of the websites provided here, you are leaving this website. The information and opinions contained in any of the material requested from this website are provided by third parties as well. They are for informational purposes only and are not a solicitation to buy or sell any product mentioned. We make no representation as to the completeness or accuracy of the information provided by these third-party websites or third- party materials. Please remember that different types of investments involve varying degrees of risk, and there can be no assurance that the future performance of any specific investment or investment strategy (including those undertaken or recommended by Stratos Wealth Partners, LTD), will be profitable or equal any historical performance level(s). Certain portions of Stratos' website (i.e. newsletters, articles, commentaries, etc.) may contain a discussion of, and/or provide access to, Stratos (and those of other investment and non-investment professionals) positions and/or recommendations as of a specific prior date. Due to various factors, including changing market conditions, such discussion may no longer be reflective of current position(s) and/or recommendation(s). Moreover, no client or prospective client should assume that any such discussion serves as the receipt of, or a substitute for, personalized advice from Stratos, or from any other investment professional. Stratos Wealth Partners, LTD is neither an attorney nor an accountant, and no portion of the web site content should be interpreted as legal, accounting or tax advice. Each client and prospective client agree, as a condition precedent to his/her/its access to Stratos' web site, to release and hold harmless Stratos, its officers, directors, owners, employees, and agents from any and all adverse consequences resulting from any of his/her/its actions and/or omissions which are independent of his/her/its receipt of personalized individual advice from Stratos. To the extent that any client or prospective client utilizes any economic calculator or similar interactive device contained within or linked to Stratos Wealth Partners, Ltd., the client and/or prospective client acknowledges and understands that the information resulting from the use of any such calculator/device, is not, and should not be construed, in any manner whatsoever, as the receipt of, or a substitute for, personalized individual advice from Stratos Wealth Partners, Ltd., or from any other investment professional.
Fidelity Investments is an independent company, unaffiliated with Stratos Wealth Advisors Outer Banks. Fidelity Investments is a service provider to Stratos Wealth Advisors Outer Banks. There is no form of legal partnership, agency affiliation, or similar relationship between your financial advisor and Fidelity Investments, nor is such a relationship created or implied by the information herein. Fidelity Investments has not been involved with the preparation of the content supplied by Stratos Wealth Advisors Outer Banks and does not guarantee, or assume any responsibility for, its content. Fidelity Investments is a registered trademark of FMR LLC. Fidelity Institutional® provides clearing, custody, or other brokerage services through National Financial Services LLC or Fidelity Brokerage Services LLC, Members NYSE, SIPC. 100987.1.0
To view our latest ADV Part 2A and Form CRS/Part 3, click here: https://adviserinfo.sec.gov/firm/summary/283816
To view the Stratos Wealth Advisors Privacy Policy, click here: Privacy Notice - 04-2022